Steel is an iron and carbon alloy that contains no more than 2.1% carbon. The most prevalent steel, known as stainless steel is formed with added alloying components to increase its corrosion resistance. Being a staple material used in many industries such as building, automotive production, and shipbuilding, stainless steel has always been under the spotlight of many businesses. However, as many companies are manufacturing and trading stainless steel around the world, finding a reliable stainless steel supplier becomes a hassle for many procurement managers.    
For your convenience, we have conducted market research and developed a list of the top six names to help you choose a promising stainless steel supplier.
Acerinox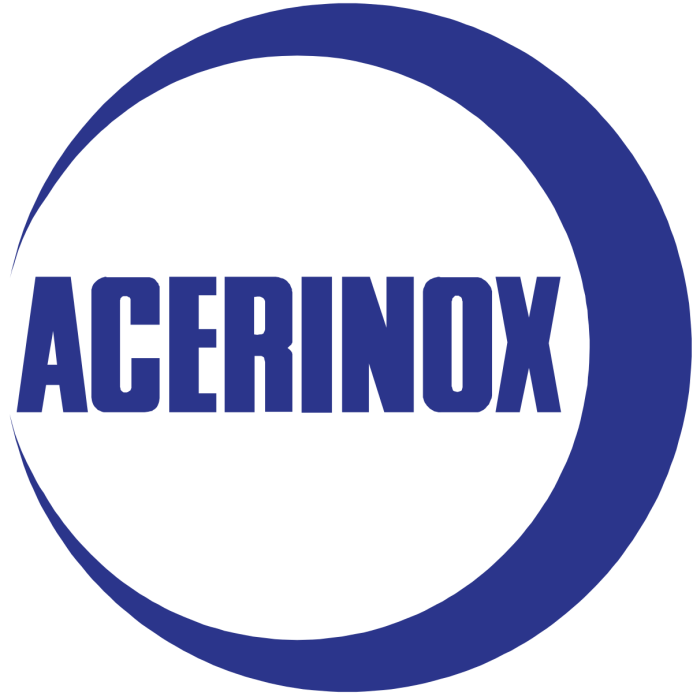 Year of Foundation: 1970
Location: Madrid, Spain
Best Known Products:
austenitic stainless steel
duplex stainless steel
ferritic stainless steel
martensitic stainless steel
Introduction
When it comes to producing stainless steel and nickel alloys, one of the most competitive businesses in the world that industry insiders will think of,  is Acerinox. With locations on all five continents and clients in 81 countries, Acerinox is considered as one of the most international corporations in the stainless steel industry. Since its founding, Acerinox has been maintaining a constant investment program toward its own technological advances, some of which have been admitted a significant turning point in the development of stainless steel technology.
While focusing on its technological development and market expansion, Acerinox also concentrates on its sustainability. In 2022, Acerinox has been awarded the platinum medal from Ecovadis, the highest praise given by the ranking platform for appraising Corporate Social Responsibility. Out of more than 100,000 firms from 200 countries, Acerinox is ranked in the top 1% of the best-ranked corporations.
Cleveland-Cliffs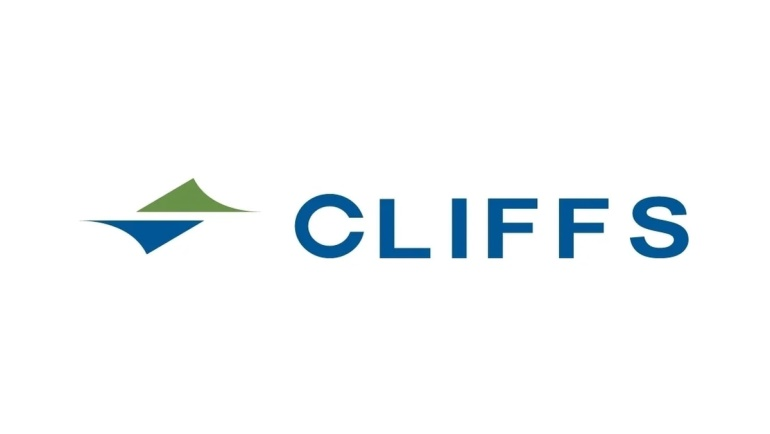 Year of Foundation: 1847
Location: Cleveland, Ohio, the United States
Best Known Products:
Introduction
Being one of the giants, specializing in stainless steel production in North America, Cleveland-Cliffs is committed to offer customers a one-stop procurement experience. The company is implementing a vertical integration strategy, which means that the company is self-sufficient from mining raw materials to primary steel production and downstream finishing, stamping, tooling, and tubing. 
In the past decade, Cleveland-Cliffs has devoted its technical and engineering resources to catering the constantly changing demands of their customers. In the meanwhile, they are also developing novel solutions to new clients and boosting their competitive advantage by encouraging cooperation between clients, research teams, and operations.
POSCO
Year of Foundation: 1968
Location: Pohang, South Korea
Best Known Products:
austenitic series(300 series)
ferritic series(400 series)
martensitic series
duplex series
Introduction
With years of experience in kitchen utensils (cutleries, pots, pans, etc.), the Korean company, POSCO, has amazed the stainless steel industry with its outstanding products.
In terms of production capability, POSCO produces two million tons of stainless steel goods each year using an integrated production system that includes steel production, hot rolling, and cold rolling.
According to their alloy components and tissue structure, its stainless steel products can be sorted into austenitic stainless steel, ferritic stainless steel, and martensitic stainless steel. These materials are frequently used in construction, household appliances, electronics, and exhaust pipes for automobiles; environmentally friendly industries like LNG and EV battery casings are among the emerging applications.
Nippon Steel

Steel plate
Steel sheets
Pipes and tubes
Introduction
Founded in 2012 through the merger of the old Nippon Steel and Sumitomo Metal, Nippon Steel Corporation is the third biggest steel manufacturer by volume as of 2019.
The corporation has a broad variety of stainless steel products on offer including steel sheets, pipes, wire rods and bars, out of which the leading-edge steel variety, low-interstitial ferritic steel known as 'FW series', is praised as the company's signature product. Other than that, the company is also an experienced maker in the production of chromium stainless steel. Its JFE stainless steel (a Ni-free, Mo-free stainless steel variety) offers stainless steel products an incomparable anti-corrosion ability and can be produced in accordance with ASTM, JIS and other criteria.   
Tata Steel
Year of Foundation: 1907
Location: Mumbai, India
Best Known Products:
pipes
tubes
bearings
automotive steels
Introduction
Down in the southern sub-region of Asia, a strong stainless steel company has been rising since its founding day. Tata Steel, an affiliated company of Tata Group, is an unignorable entity in the stainless steel industry and the company has achieved a series of phenomenal targets in its sector. Being backed up by the tremendous financial support from its parent company, Tata Steel does not have to hold back when talking of investing in technological development, and the constant optimization in their products and services enables the company to fit in with the fast-growing global market.
At present, Tata Steel has grown up into one of the stainless steel giants with a large staff pool of 65,000 and has had operations across the world with its raw material plants located in India and Canada.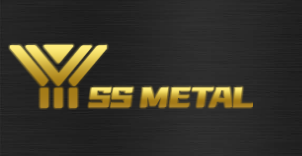 Year of Foundation: 2016
Location: Foshan, Guangdong, China
Best Known Products:
customized stainless steel
strips
pipes
patterned profiles
Introduction
Are you looking for adding some aesthetics to your stainless steel products? Shining Star Metal is here to help you out. Using cutting-edge technologies, Shining Star Metal can produce a variety of surface finishes to provide aesthetically pleasing and ornamental results. For instance, water ripple effect can be attached to the surface of stainless steel products, giving them a stylish decorative look and it can be utilized in many different applications.
Furthermore, compared with the other stainless steel suppliers in this list, Shining Star Metal's pricing is more flexible. Customers can consult with Shining Star Metal's customer service teams and acquire a reasonable quote based on the budget and desired specifications.
What to Look For In a Bulk SS Supplier
All Shapes Choices
The world is changing, and so does the market and end customers' appetite. A stainless steel supplier who can offer a comprehensive variety of shapes will allow their downstream partners to respond quickly to market changes. Moreover, having the majority of the shapes ready on hand also means the lead time will be shortened as saved from molding.
Ability to Handle Considerable Amounts
The second factor buyers should be aware of is related to whether the supplier can process a considerable amount of stainless steel. Thanks to basic economics, we know that price is correlated with productivity. higher productivity denotes lower cost per unit of work produced because the same person can do more. Therefore, compared with suppliers with low productivity, productive manufacturers generally come with lower prices, which will directly benefit their buyers.
Provides Custom Solutions
Going away is the old days when customers run behind specific products. The idea of customization has been slowly embedded in many customers' brains and that is where the weapon of 'customization' comes into play for businesses. Companies that can differentiate their products from others will catch more attention than those that do not. Among the top six companies in this article, Shining Star Metal's processing of its products is a great example of carrying out a differentiation strategy.  
Conclusion  
In a nutshell, the criteria of choosing your ideal stainless steel supplier should not be solely bound to prices, lead time or any single factor. Businesses should base on their own situation, analyzing what matters the most and then rank all of those influencing factors from most significant to least important. It sounds easy but hard to do so, if you are experiencing difficulty reaching an accountable stainless steel supplier, contact us and see if we can solve your puzzle.